Praxis Home Builders is a refreshing alternative to other home contractors, remodeling contractors, spec house builders, and custom home builders. It's the way home building should be…
On time, on budget – guaranteed.
Clear, accurate and competitive quotes you can count on.
Regular, open communication throughout the entire design/build and home renovations process.
Up-to-date on building science and technology, including green construction technology.
Energy-efficient and maintenance-free building design and materials.
One-year residential construction work guarantee – industry standard.
Zen experience: We handle everything, so you don't have to.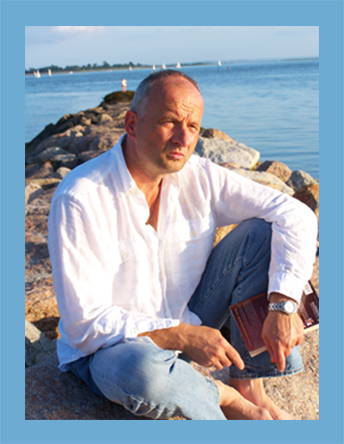 MEET CHRIS BARYMOW
Founder Of Praxis Home Builders
Chris Barymow was working on Poland's first nuclear power plant when the freedom movement began that led to the fall of the Iron Curtain. He had spent the first 32 years of his life in Poland, earning the equivalent of a Master's Degree in Engineering from Wroclaw University of Technology. His specialty was power generation – both conventional and nuclear. But the freedom movement that began in the Gdansk Shipyard also ended his job and derailed his career when the power plant project was shut down. Instead of lamenting his fate, and the urging of a friend, Chris decided to move to the land of opportunity.
He found a job working in construction, and discovered, to his surprise, that he enjoyed it and found it much more interesting than he had imagined. His love for engineering gave him an appreciation of the structure and systems necessary for building… and it didn't take long for a new passion to emerge…
The Birth of Praxis Home Builders
---
In 1995, Chris struck out on his own to start his own business. At first, the company was focused mainly on basic construction and remodeling services. Then, as the business grew, it began working on larger projects, including complete home renovation, and later, custom home building. Chris has been in business now for over 20 years, and is very passionate about the design and management aspects of the business. By focusing his time and attention on these areas rather that "working in the field", it allows him to be more attentive and responsive to clients.
Chris's practice of daily meditation eventually led him to the idea of creating a business model focused entirely on making the home construction process not only free of headaches and stress… but actually enjoyable for the client.
Chris is committed to making renovation the premier choice for home construction and renovation in the Fairfield County, Connecticut area. He lives in Wilton, CT with his wife, Eva, and his two children Katherine and Matthew. He cites the following books as major influences that changed his life…
The Master Key System by Charles F. Haanel
Lessons Of The Lotus by Ghante Y, Wimala
The Science of Getting Rich by Wallace D. Wattles
The Power of Now by Eckhart Tolle
Conversations with God by Neal Donald Walsch